technometall EDELSTAHL GmbH & Co KG
Technometall_0009
NIROSTICK railing system made of STAINLESS STEEL
The innovation in rail construction!
Rust free STAINLESS STEEL railing round pipes (diameter 42.4 mm), or shaped pipes (40 x 40 mm), hand rails and shaped parts are flexibly connected by a simple push-fit and bonding system.
NIROSTICK offers enormous cost savings in assembly and variable design possibilities. You are most welcome to Download the current NIROSTICK-Folder.
The STAINLESS STEEL perforated, structure & decoration sheets from our product assortment are an excellent addition to the NIROSTICK rail system.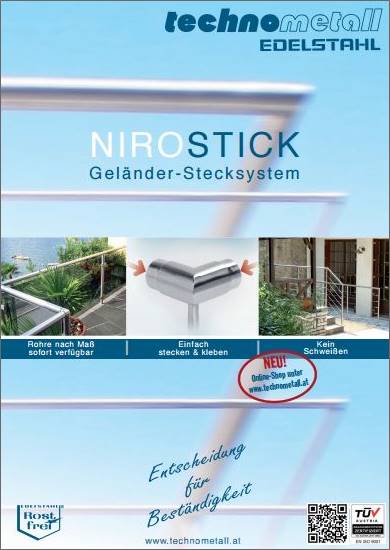 NIROSTICK offers the following advantages:
No welding
Cost-efficient self-assembly
Simple glue & insert system
Individual design options
Robust and safe
Custom-measured pipes available immediately
For interiors and exteriors
Timeless design
We are gladly available in case of questions.
… and versatile areas of use:
Rails
Hand rails
Stair and fall protections
Fences
Sign mounts
Tables, shelves
Number of filling variations
And many more…
Take a look at our model NIROSTICK railing any time, even outside of our business hours in front of our main entrance.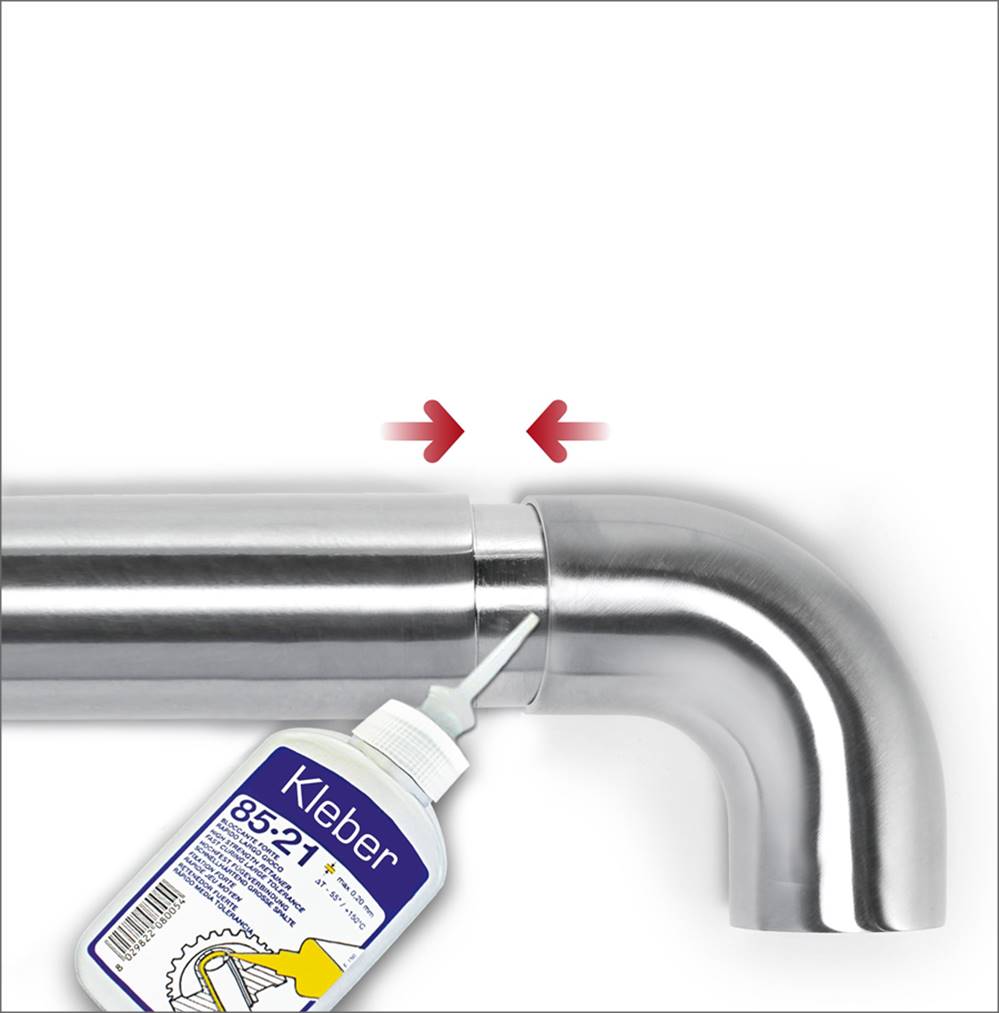 technometall EDELSTAHL GmbH & Co KG
Special discounts for larger quantities!